When designing your Murphy bed, a variety of accessories and additional options are available to you. We are always on the lookout for innovative solutions and designs. Our team of designers will listen to your needs and adapt your furniture to suit your lifestyle.
Appointment
Bed interiors
Specialized in custom-made, Limuro offers you a wide range of choices to decorate your headboard.
In addition to being a design feature, multifunctional bed interiors maximize your space and adapt to your needs.
Choice of bed interiors
Integrated shelves
Maximize your space and add shelves to your bed interior. You have an infinite number of choices of layout and arrangements!
Upholstered headboard
Capable of covering all or half of the wall bed's rear panel, the upholstered headboards provide additional comfort.
Back supports
In addition to being a design accessory, the upholstered headboards can be accompanied by a backrest, giving you the ideal configuration for reading in bed.
Pillow boxes
Our furniture is designed to maximize its functionality. Thus, adding a pillowcase to the retractable headboard saves you storage space and time!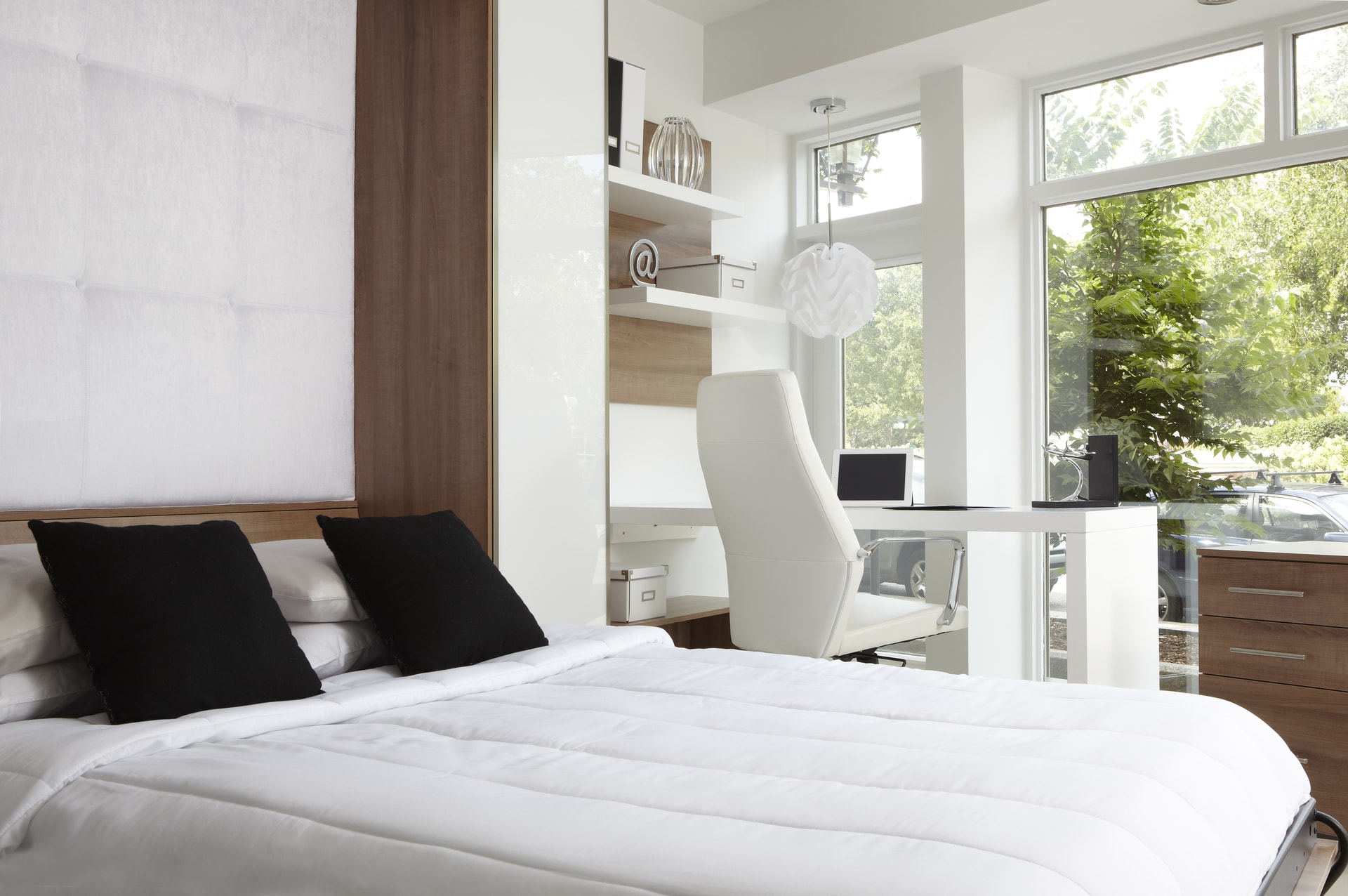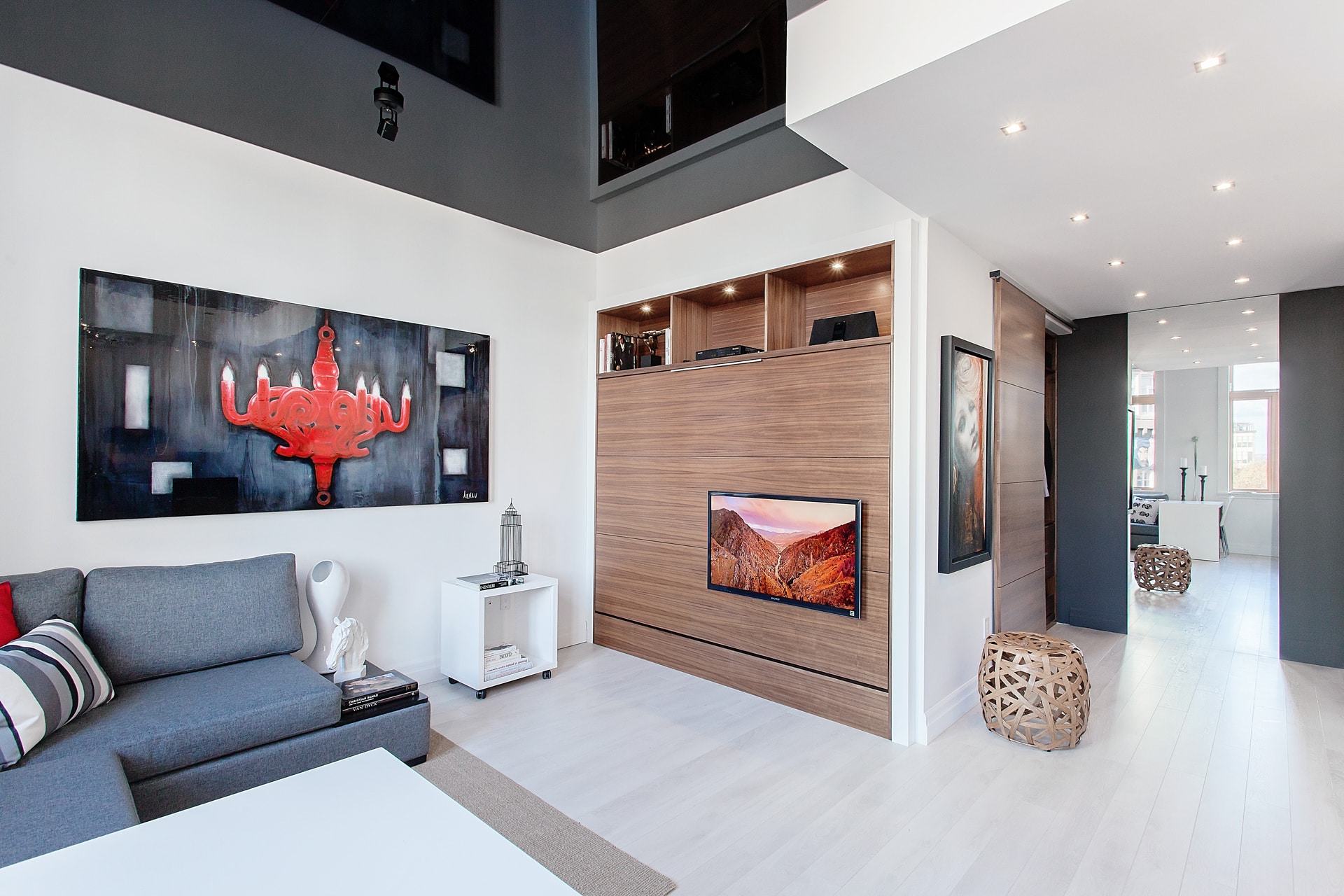 Storage modules
Versatility, this is a quality that aptly describes our bespoke design service. Add shelves, wardrobe or TV stand to your Murphy bed to make it a multifunctional wall unit adapted to your needs.
Whether it is to provide storage space for your guests, display your books on a shelf or set up a desk for telecommuting, you will find the perfect modular storage.
Choice of modules
Shelves
Our wall shelves are custom designed to the style of your Murphy bed. Equipped with a sophisticated mechanism, they almost merge with the wall thanks to their very discreet fixings.
Wardrobes and drawers
Treat yourself to additional storage space with a built-in wardrobe in your wall unit! Add one or more drawers to maximize your space.
Desk
Ideal for teleworking, a desk added to your Murphy bed is the perfect combination of workspace and bedroom.
Multimedia furniture
Suitable for micro-condos, studios or small spaces of all kinds, the multimedia cabinet is an essential addition to optimize your space.
LED recessed lights
Our recessed lights made of high quality aluminum and frosted glass give you the light you need in the evening.
Subtle by day, this built-in model is an undeniable masterpiece. Its LED technology allows you to save 80% energy compared to incandescent bulbs.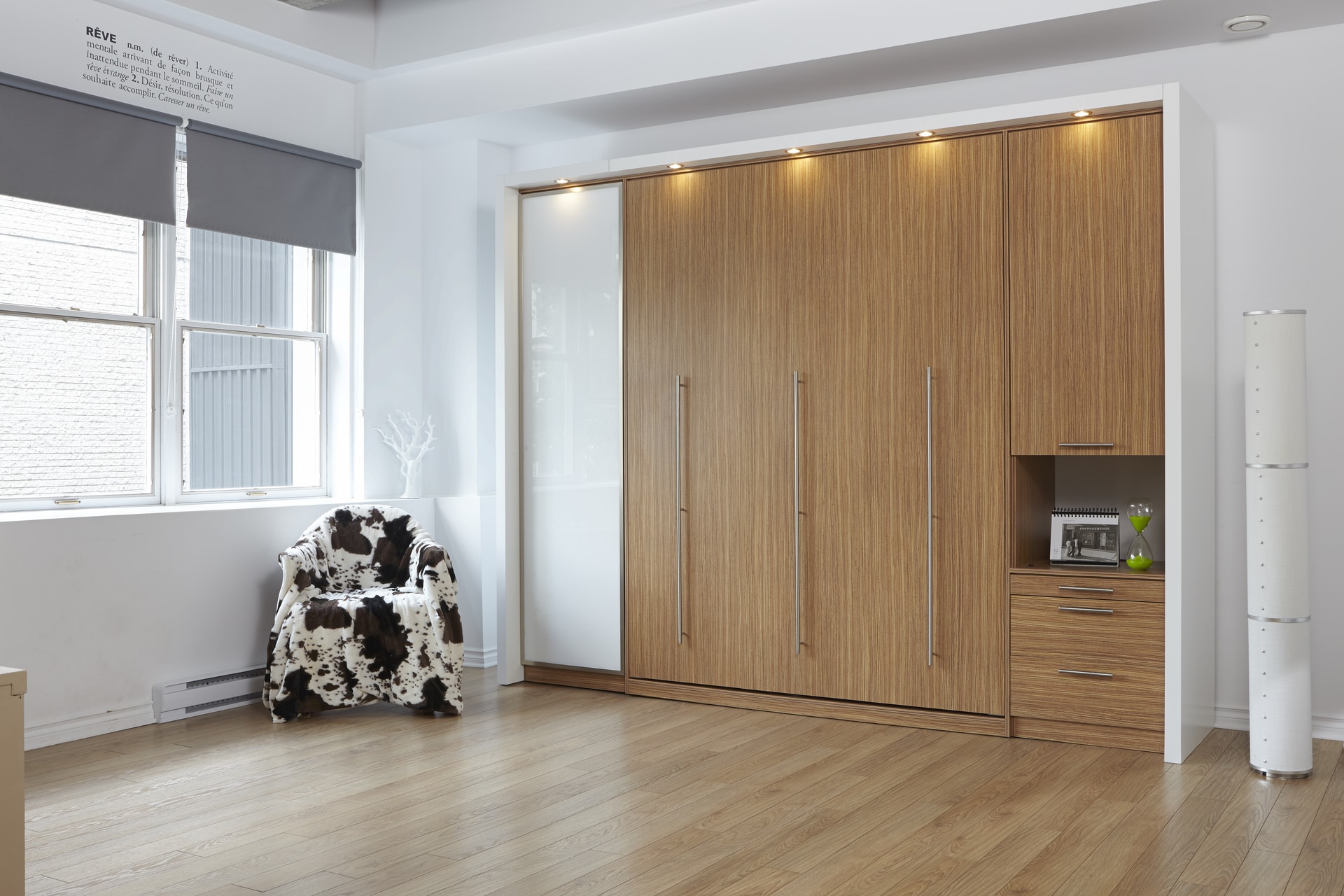 Charging point
Corded or wireless, our charging stations prevent you from cluttering up your space with an extension cord or depriving you of an electrical outlet hidden behind your Murphy bed.
Our charging stations can be composed of a USB port, an electrical outlet or an induction charging pad.
Armrest tray
Our melamine armrest tray is an ideal solution for small spaces.