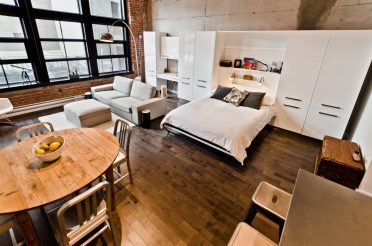 Our customized furniture comes to life in your home.
Every interior is unique, and yours deserves furniture that reflects your character.
Created by expert hands with a passion for their work, our pieces embody the perfect symbiosis of refined craftsmanship and contemporary design. Designed to fit your space and your tastes, all our material collections reflect excellence.
Our expertise
We are proud of our team of experienced craftsmen and designers. Their expertise and creativity are at the heart of every piece of furniture we make. Each piece is carefully designed, carved and finished with meticulous attention to detail.
We combine traditional carpentry techniques with modern design innovations to create furniture that is not only functional, but also aesthetically pleasing enough to satisfy the highest standards.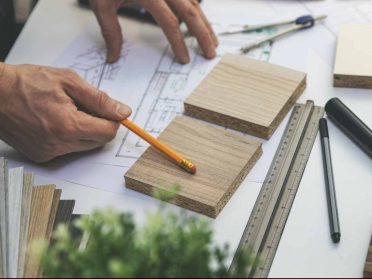 To order or for any question
Details
Our custom-made furniture is crafted from materials carefully selected for their quality, durability and aesthetic appeal. Whether it's a rich, nuanced wood veneer, elegant metals or high-end fabrics, each material is chosen for its intrinsic beauty and ability to stand the test of time.
The real magic of our custom-made furniture lies in its adaptability.
Each piece of furniture is designed to fit perfectly into your space, maximizing its utility while enhancing its aesthetic appeal. Whether you need a custom desk for your home office, a luxurious walk-in closet or a pull-out bed for your studio, we design each piece of furniture to meet your specific needs.
Some projects we're proud of
To help you imagine how our custom furniture could transform your space, we've compiled a gallery of projects we've completed.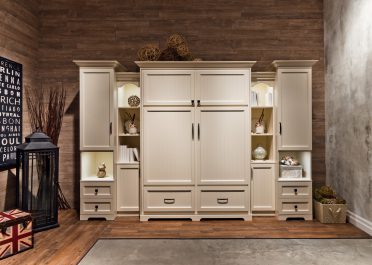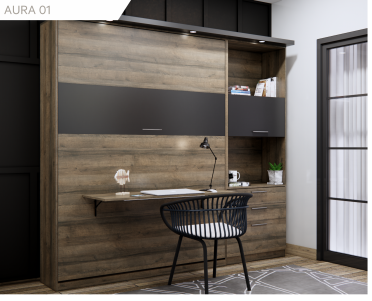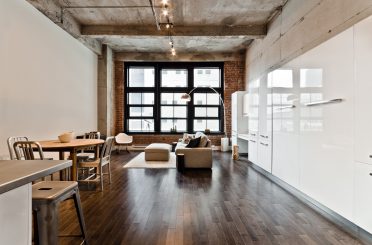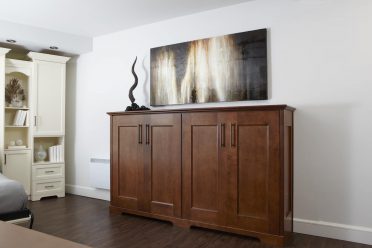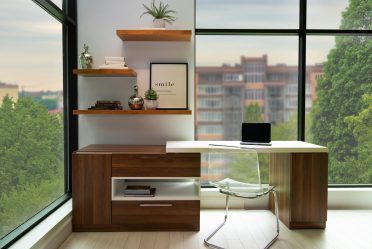 Customer testimonials
Nothing makes us prouder than when our customers express their gratitude.
★ ★ ★ ★ ★
Excellent service from A to Z. The service was prompt and courteous. The furniture is of excellent quality and was exactly what we wanted. The installation was fast and impeccable. They left the living room very clean and kindly gave us advice. I would recommend 100%.
– Google reviews
★ ★ ★ ★ ★
Impeccable craftsmanship. Top-of-the-line furniture delivered according to plans and specifications (invoice of over $10,000, including taxes and mattress). Good after-sales service. No high-pressure sales here. In short: a beautiful piece of furniture that blends in well with the room and adds space.
– Google reviews
★ ★ ★ ★ ★
For a quality local buy, Limuro impresses with its breadth of choice and most cordial service. You can get a design that's not only practical, but looks the way you want based on the wide range of options here, your new bed may be retractable, but you certainly won't be hiding your own sense of style!
– Google reviews
Discover our speciality: manufacturing pre-designed and custom-made murphy beds.
Storage modules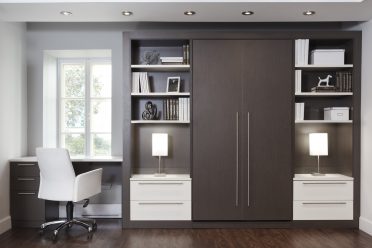 Versatility is a hallmark of our custom design service. Add shelves, closets or TV cabinets to your wall bed to create a multi-functional wall unit that suits your needs.
Whether you want to provide storage space for your guests, gather your books on one shelf or create an office for remote working, you'll find the perfect modular storage unit.
Shelves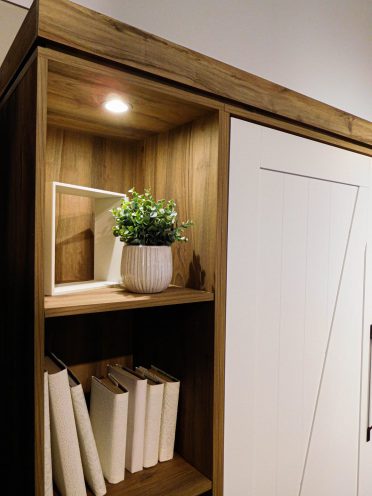 Our wall-mounted shelves are custom-designed to match the style of your retractable bed. Fitted with sophisticated mechanisms, they almost blend in with the wall thanks to their discreet fastenings.
Closets and drawers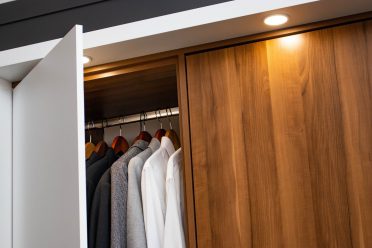 Treat yourself to additional storage space with a built-in closet in your wall unit! Add one or more drawers to maximize your space.
Desk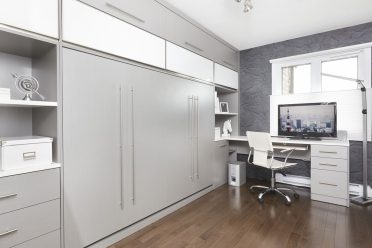 Ideal for teleworking, a desk added to your pull-out bed perfectly combines workspace and bedroom.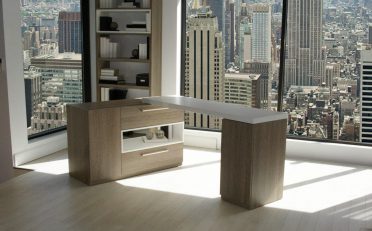 Also practical for teleworking, a desk that stores away like magic! Ideal for the bedroom or living room!
Multimedia cabinet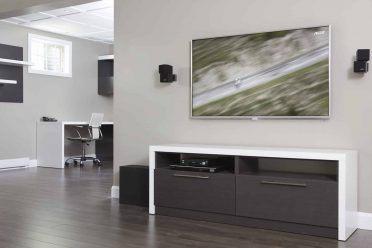 Suitable for micro-condo, studio or small spaces of any kind, multimedia furniture is an essential addition to maximize your space.
Interior and headboard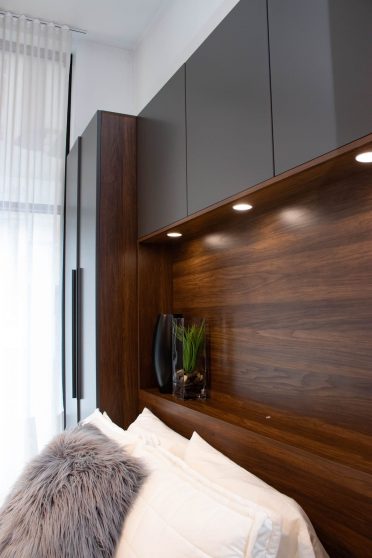 Specializing in murphy beds and storage beds, Limuro offers you a wide range of choices to enhance your headboard.
In addition to being a design accessory, multifunctional bed interiors maximize your space and adapt to your needs.
Murphy bed mechanism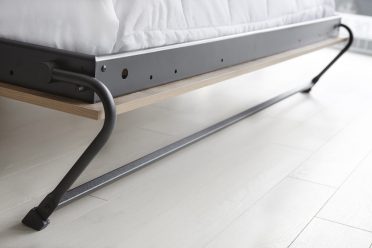 Limuro, designer of top-of-the-range murphy beds, is the official distributor of Murphy Beds mechanisms, the brand renowned worldwide for the quality of its products.
LED recessed lights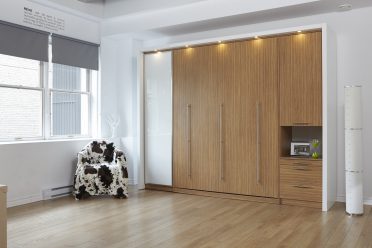 Our recessed lights, made from high-quality aluminum and frosted glass, give you the light you need at night. Subtle by day, this recessed model is an undeniable essential. Its LED technology saves 80% energy compared with incandescent bulbs.
Charging station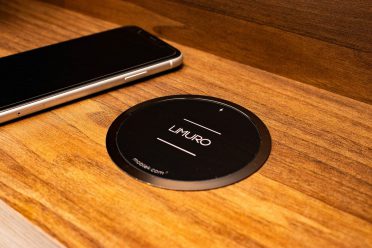 Whether wired or wireless, our charging stations mean you don't have to clutter up your space with an extension cord, or deprive yourself of an electrical outlet hidden behind your retractable bed. Our grommets can be fitted with a USB port, an electrical socket or induction charging.
Bed lock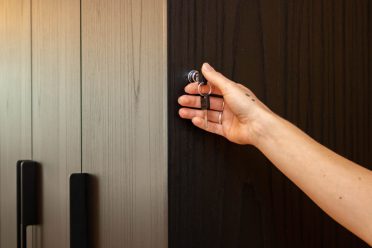 Ideal for rental accommodation, a bed lock gives you an additional option for your tenants or travelers.
Sofa table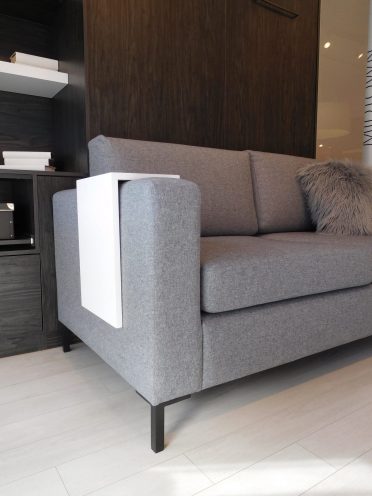 Our melamine sofa tray for sofa armrests is an ideal solution for small spaces.