Rediscover your space
with a retractable bed
Limuro, interior design, storage and space optimization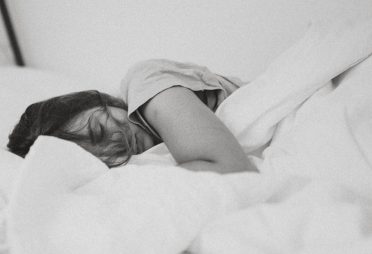 We're experts in creating interior design solutions and optimizing small spaces.
Limuro offers design solutions for small spaces. You can benefit from the experience of our team of qualified designers, who will provide you with a personalized lproject adapted to your needs and dimensions.
Murphy Beds™ the world's best wall bed
We are exclusive distributors of Murphy Beds mechanisms, a brand globally recognized for the quality and durability of their products.
Their European-engineered mechanism offers a patented foot system guaranteed for 25 years. Their springs, entirely manufactured in North America, can support up to 2,000 pounds.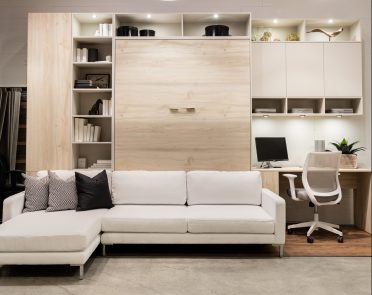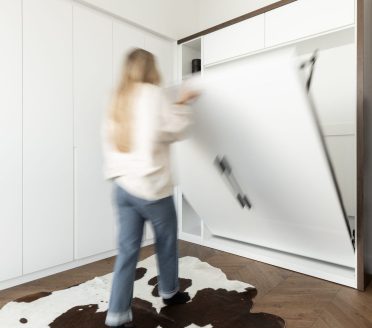 Our vision
We see beyond walls and dimensions. We see the possibilities. We understand that every home has a story, a personality, and our aim is to create pieces of furniture that speak the same language. For us, every project is a new opportunity to improve your daily life and help you live better.
Customer testimonials
Find out what our customers say about us and how our solutions have transformed their space and their lives.
★ ★ ★ ★ ★
Excellent service from A to Z. The service was prompt and courteous. The furniture is of excellent quality and was exactly what we wanted. The installation was fast and impeccable. They left the living room very clean and kindly gave us advice. I would recommend them 100%.
– Google reviews
★ ★ ★ ★ ★
Impeccable workmanship. Top-of-the-line furniture delivered according to plans and specifications (invoice of over $10,000 including taxes, including mattress). Good after-sales service. No pressure sales at this location. In short: a beautiful piece of furniture that blends in well with the room and adds space.
– Google reviews
★ ★ ★ ★ ★
For a quality local purchase, Limuro is very impressive with  its wide selection and friendly service. You can get a design that's not only practical, but looks the way you want based on the wide range of options here, your new bed may be retractable, but you certainly won't be hiding your own sense of style!
– Google reviews
Contact us
Ready to get started on your space-optimized project? Contact us for a free consultation.