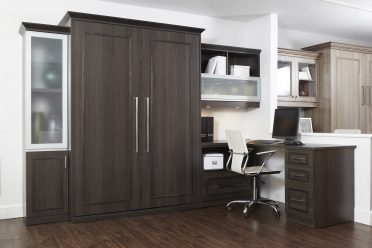 The perfect fusion of modern aesthetics and functionality, our beds are designed to maximize your space while providing optimal sleeping comfort. Made with high quality materials, these beds are as durable as they are stylish. Discover our range of contemporary wall beds.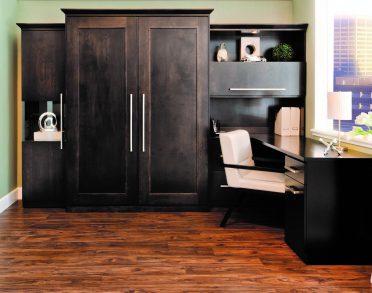 Why Choose a Murphy Bed?
Contemporary wall beds are perfect for those looking for a stylish yet functional furnishing solution. With their modern design, they can fit easily into any contemporary decor, while providing a comfortable sleeping space that can be tucked away when not needed.
Frequently Asked Questions
Are Murphy beds easy to use?
Yes, our beds are designed with a simple mechanism, which makes using them easy and effortless.
What is the delivery and installation time?
We are committed to delivering and installing your contemporary wall bed in 6 weeks.
Can I customize my Contemporary Murphy Bed?
Yes, we offer a customized design service that allows you to create the perfect bed for your space.
Is there a warranty for Contemporary Murphy Beds?
Yes, all of our Contemporary Murphy Beds are covered by a warranty against defects in materials and workmanship.
We can create more space for your living environment.
★ ★ ★ ★ ★
Excellent service from A to Z. The service was prompt and courteous. The furniture is of excellent quality and was exactly what we wanted. The installation was fast and impeccable. They left the living room very clean and kindly gave us advice. I would recommend them 100%.
– Google reviews
★ ★ ★ ★ ★
Impeccable workmanship. Top-of-the-line furniture delivered according to plans and specifications (invoice of over $10,000 including taxes, including mattress). Good after-sales service. No pressure sales at this location. In short: a beautiful piece of furniture that blends in well with the room and adds space.
– Google reviews
★ ★ ★ ★ ★
For a quality local purchase, Limuro is very impressive with  its wide selection and friendly service. You can get a design that's not only practical, but looks the way you want based on the wide range of options here, your new bed may be retractable, but you certainly won't be hiding your own sense of style!
– Google reviews
Feature of our Contemporary Murphy Beds
Our contemporary wall beds are characterized by their clean lines, simple shapes and modern color palette. Featuring an easy-to-use mechanism, they're as practical as they are stylish.
Contemporary retractable beds: in kit form or made to measure
Selecting your contemporary Murphy bed depends on the size of your room, your design preferences, and your space needs. Our team of experts is there to help you make the right choice according to your specificities. Our beds are based on modular kits that feature various door options and can be completed with additional elements such as shelves. For more specific needs, we offer custom designs that adapt to the exact demands of the client, and regardless of the choice, each bed is made to order, allowing for total customization.
Interior designer approach
Our interior designer works closely with you at every stage of the process. From design to finish, to the choice of materials, color and handles. He/she will ensure that your contemporary wall bed meets your expectations perfectly and blends harmoniously into your interior.
Product warranty
We are confident in the quality of our contemporary wall beds. That's why all our products are covered by a warranty that protects against defects in materials and workmanship. The mechanisms are guaranteed for 25 years. Learn more about our warranty.