Guest room: our top 10 layout tips
Published on September 14, 2023
Last update on September 14, 2023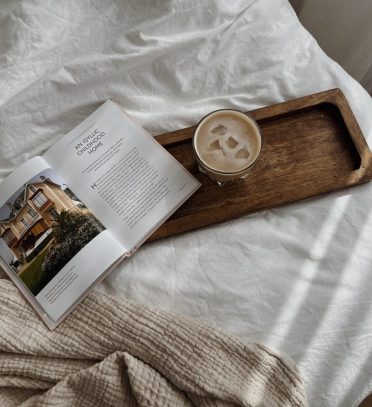 The complete guide to designing a guest room
When it comes to designing a guest room, the most important thing is to create a warm, welcoming space that will make our guests feel right at home. Whether you have a large room or a smaller space, let us guide you through our top tips for creating a versatile guest room that will meet the needs and expectations of your visitors.
1. Choose the ideal location
Before you start decorating, choose the ideal location for your guest room. Opt for a room that offers a certain degree of privacy and tranquility. Ideally, avoid noisy or heavily used areas of the house to allow your guests to unwind.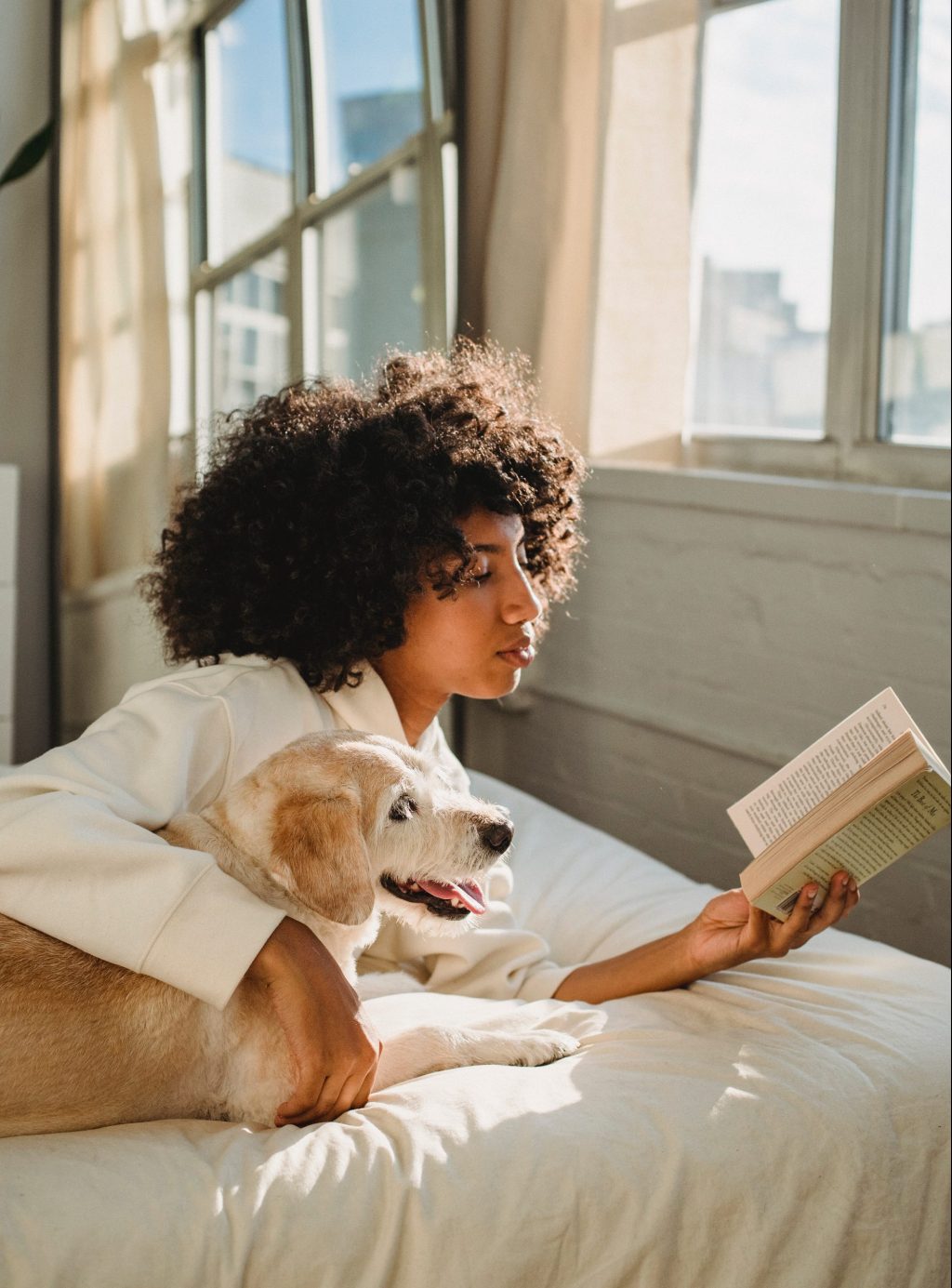 2. Select essential furniture
A comfortable bed is the key to a successful guest room. If your room has more than one function, opt for a retractable bed to optimize space. Limuro offers several options that allow you to use the room for dual purposes:
A retractable bed with a desk lets you transform your home office into a cozy space for entertaining family and friends.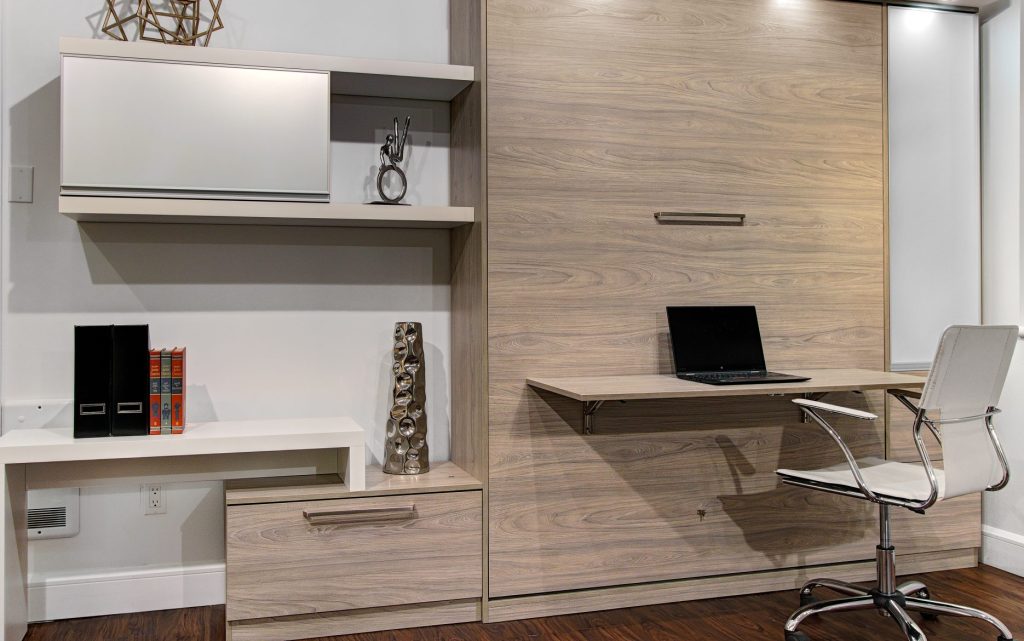 A retractable bed with a sofa lets you transform a living room or your TV room into a haven of peace for your guests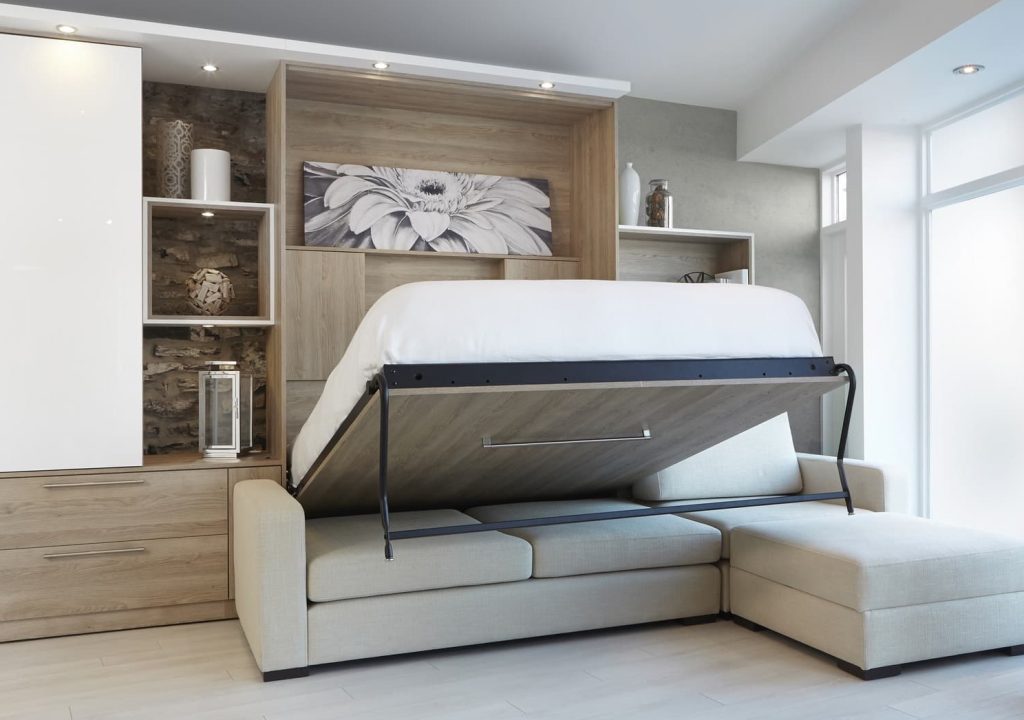 Read more: Home office design: inspiration and advice
A retractable bed with a bookcase lets you transform any room, from living room to basement, ideal for a guest room in a small space.
3. Think storage
Provide enough storage space for your guests to unpack their clothes and stow their suitcases. An empty closet or dresser with available hangers and drawers will be greatly appreciated, as well as serving as a storage place for your bedding. Hooks are also a good option to help them quickly unpack their belongings.
Tip: if you don't want to have hooks permanently in the room, opt for hooks that slide over the top of doors. Once your guests have left, it's easy to remove them and regain your uncluttered space.
4. Choosing bedding and textiles
Opt for quality bedding, including soft sheets, comfortable pillows and an extra blanket. Choose neutral, soothing colors for bedding to help create a relaxing atmosphere. Don't forget to provide towels and washcloths.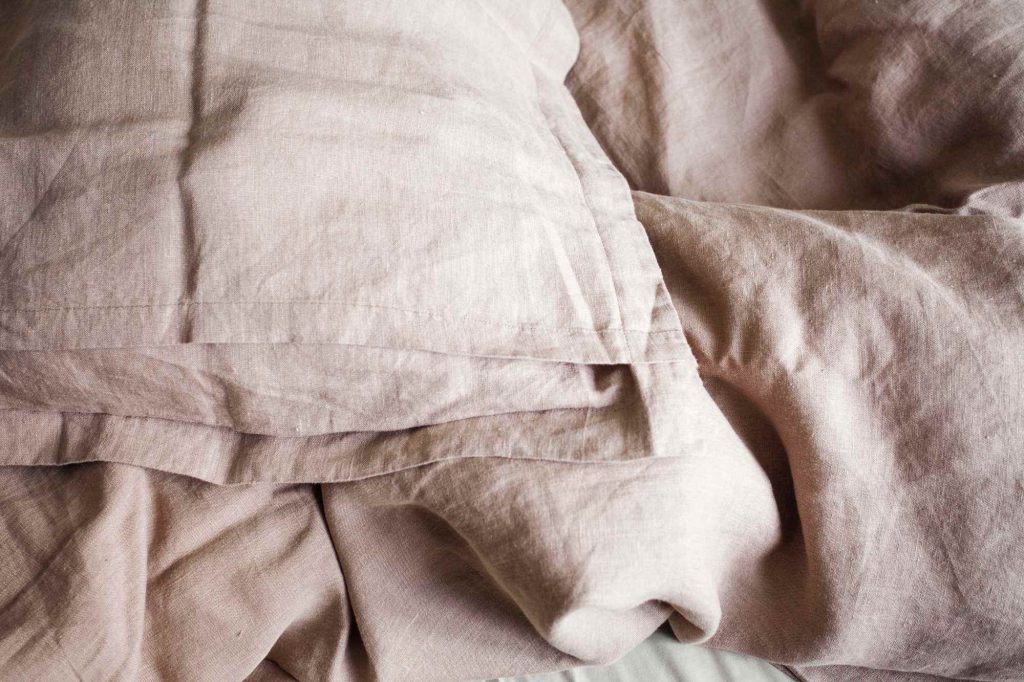 5. Light the space
Good lighting is essential in a guest room. Provide an accent lamp near the bed to allow your guests to read comfortably. You can also add general lighting, such as a ceiling lamp or wall sconces.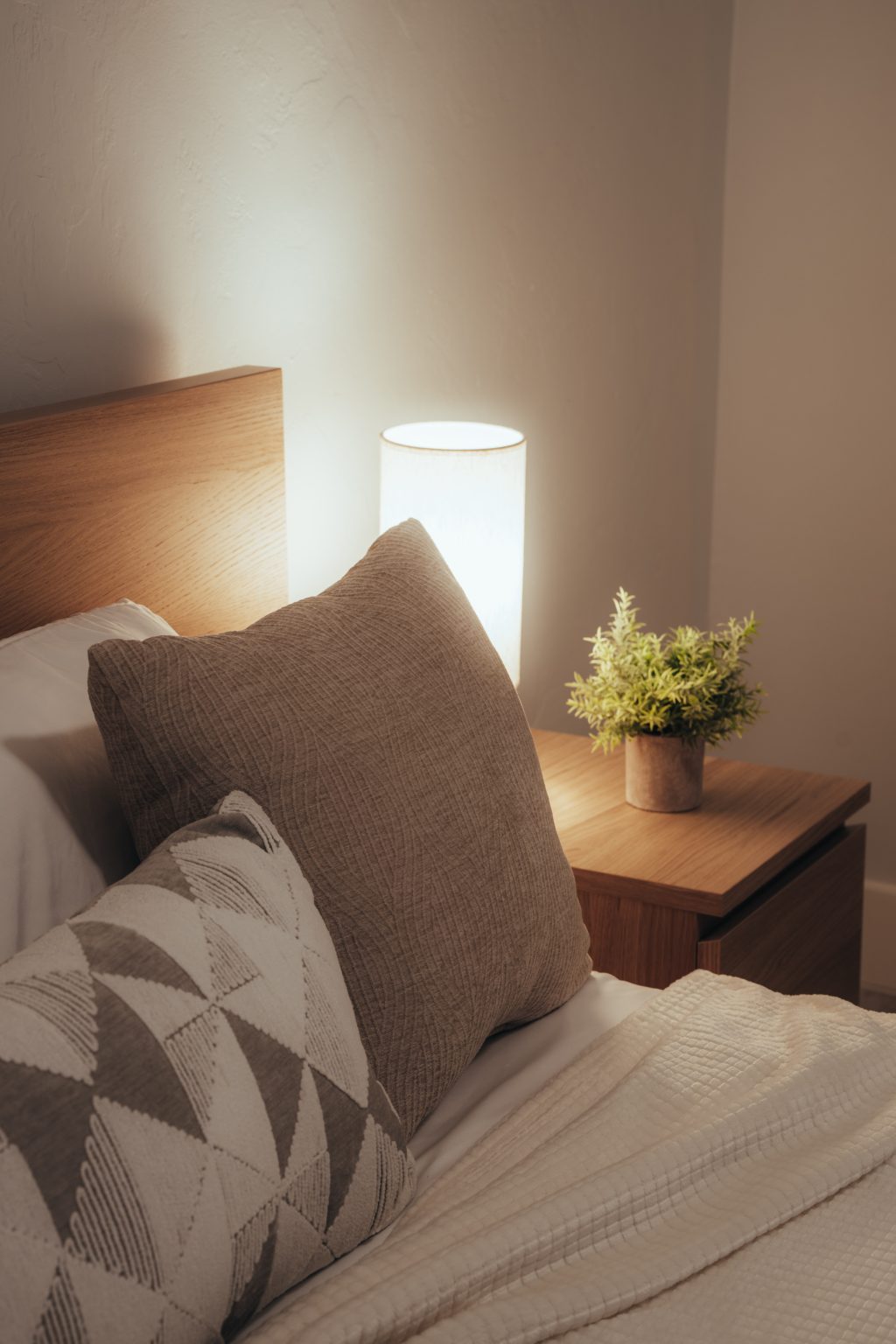 6. Install a wall mirror
Hang a full-length mirror so your guests can check their attire without having to leave the room. Mirrors reflect light and visually enlarge the room, which is particularly advantageous in smaller spaces.
7. Think decoration
Add a personal touch to the room by placing small details such as books, magazines, fresh flowers or candles. All these ideas will show your guests that you've given thought to their comfort.
8. Create a warm atmosphere
Use thick curtains to block out morning sunlight and give your guests extra privacy. Cozy rugs on the floor can also add a warm feel to the room.
9. Add a relaxation area
If space allows, create a cozy sitting area with a comfortable armchair, a small table and a reading lamp. This will give your guests a quiet place to relax.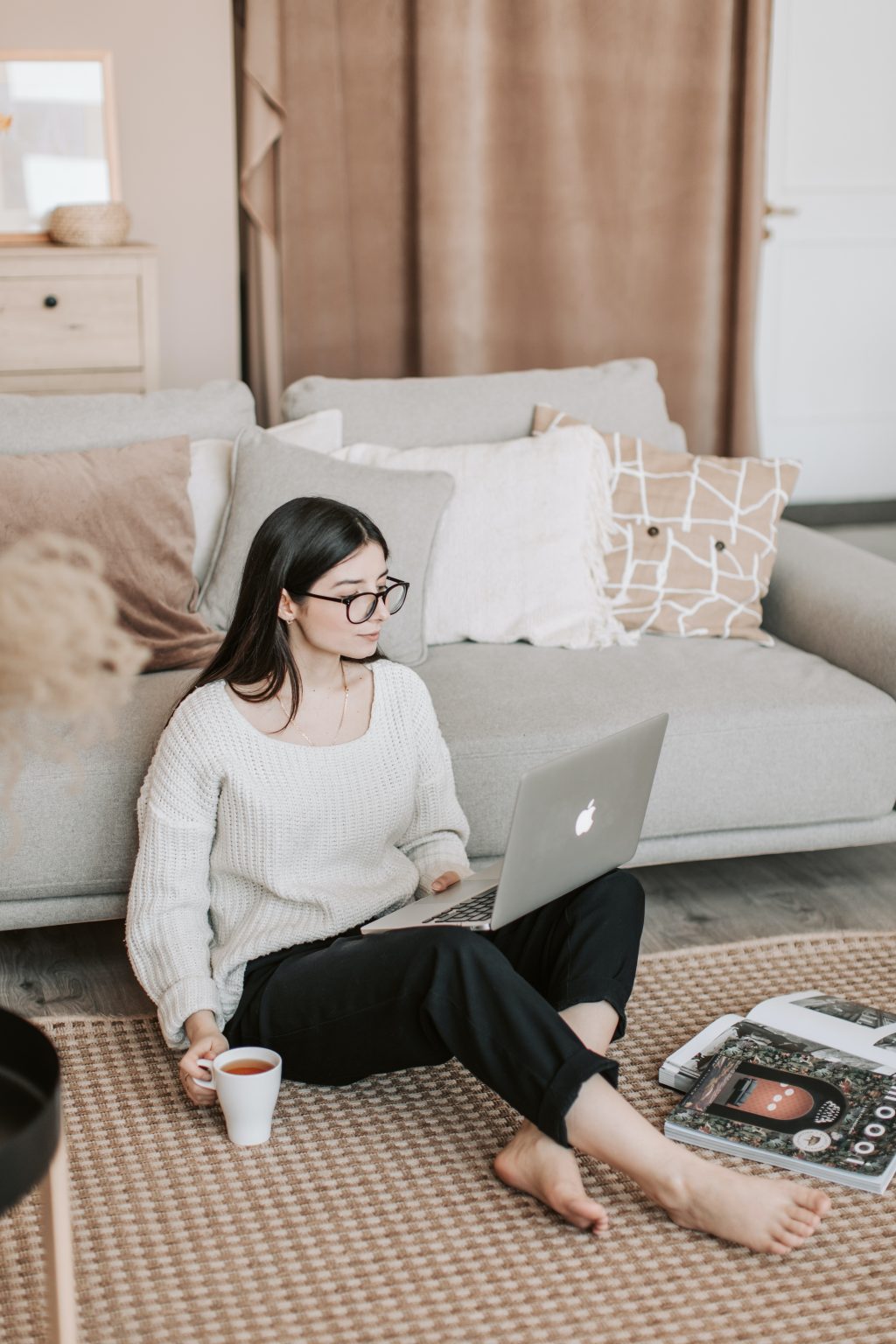 10. Consider amenities
Finally, the final touch in welcoming your guests is to anticipate their needs by offering them the necessary amenities, just like in a hotel. Remember to provide a charger, tissues, a dustbin, a laundry basket and a fan. And don't forget the WiFi password! You might as well plan ahead to give them a memorable welcome.
In conclusion, it's the little things that make all the difference. With a little organization, it's easy to create a space where your guests will feel welcome and comfortable. Now you're ready to create a haven of hospitality that will leave your guests with fond memories of their stay with you!